02.01.2023 Wednesday
New York:
2°C (
-0°C
/
4°C
), clear sky
London:
8°C (
-0°C
/
8°C
), clear sky
Paris:
8°C (
-0°C
/
8°C
), clear sky
Berlin:
4°C (
-0°C
/
4°C
), clear sky
2021-2023, ZFR Software Solutions OÜ
Life is beautiful, not just politics, tragedy and celebrities. Here's your own news portal. Only the news that interests you. In English, German, French, etc.
The 7EX8-4CYM code is the unique ID of your filters and keywords. Since we do not have registration, you have to take care of saving and reuse it on other devices. It's easier than you think! Choose any option below:
https://www.enewsfilter.com/?lid=7EX8-4CYM
save the link above as a bookmark, or set it as your start page (right click or long tap on the link and choose the bookmarking feature or copy&paste the link to the settings of your browser),
you can transfer it to your mobile phone using a QR code reader app,
you can send send it in e-mail or save in draft (just click here to do this) then open the link on other device(s),
you can simply copy the code at the bottom of the page manually and press ENTER ;-)
We delete your settings and code after 45 days of inactivity!
If you like what we do, share the website and/or support us!
facebook Twitter LinkedIn E-mail
You can currently only give financial support by bank transfer to the IBAN account shown below. For conditions click here. (Unfortunately, the integration of card payment cost more than the donations received. We will make it available again as soon as it is worthwhile.)
The donations will help us to move on from the current beta stage more quickly.
Beneficiary:
ZFR Software Solutions OÜ
IBAN:
BE75 9672 1787 0551
SWIFT/BIC (if necessary:
TRWIBEB1XXX
Notice (without this we will have to refund):
Donation 7EX8-4CYM
You are completely free to set the amount, and within the EURO zone you can also use SEPA transfers!
What do we give in return for your support? If you remember to include the your unique code (7EX8-4CYM) in the notice, for 1 month/€1:
more content/page,
ad-free
The processing of donations is currently not automated, so please be patient. If you forget to enter your code, no problem send us an email afterwards.
Thank you for your donation!
Use the filters to set the news you are most interested in. Just click on the values you want.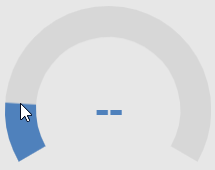 At the top of the page, you can also choose the languages of the news you want to read.